Moja lasagna ,to "zamiatanie" poswiateczne,czyli jak wykorzystac to co zostalo po swietach tak,aby smakowalo.
Trescia dzisiejszej lasagnii jest ryba po grecku w czystej swojej postaci,wiec zrobienie tego iscie polsko-wloskiego dania zajelo mi rowno 1/2 h.
Zapraszam!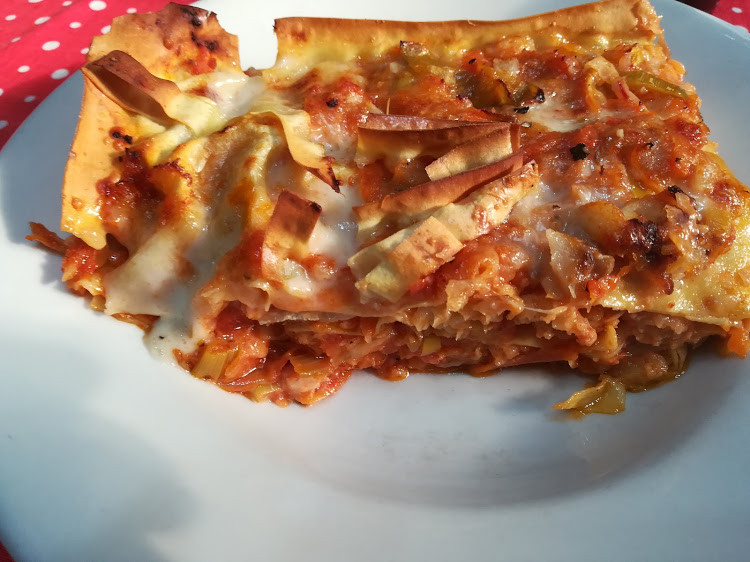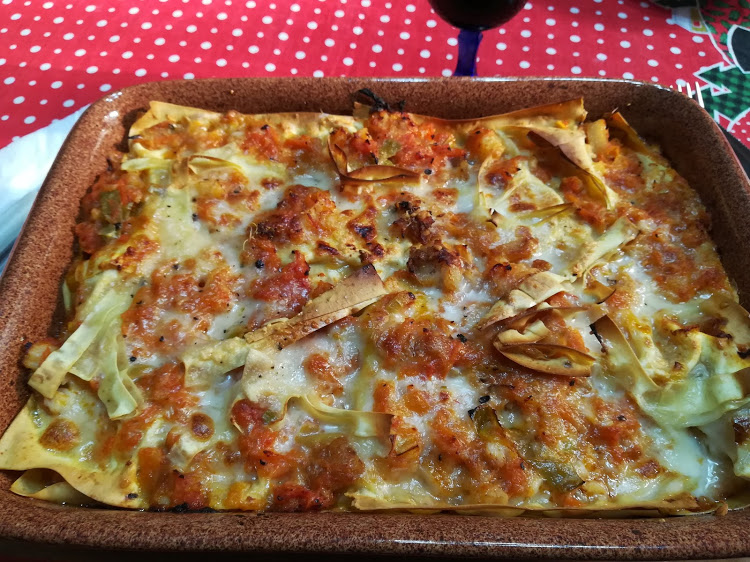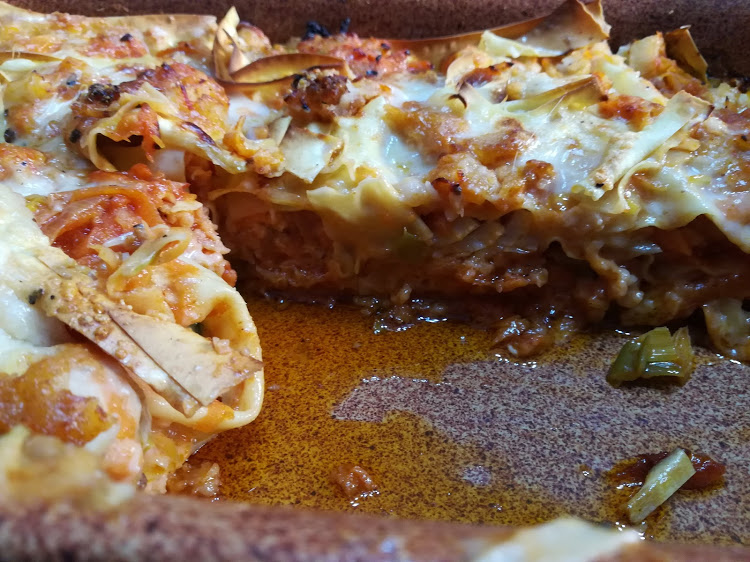 Lasagna z ryby po grecku
. makaron lasagna
. miska ryby po grecku
. 200 ml beszamel ( gotowy )
. ser tarty parmezan
. sol i pieprz do smaku
. 3 lyzki wody
Wykonanie
- za pomoca widelca rozdrabniamy nasza rybe po grecku ( zimna z lodowki )
- na dno naczynia zaroodpornego wylewamy strumyk oliwy z oliwek
- ukladamy warstwe lasagnii
- na to wykladamy porcje ryby tak ,aby przykryla platy lasagnii
- polewamy to teraz niewielka iloscia beszamela
- calosc posypujemy lekko sola i pieprzem oraz niewielka iloscia sera parmezan
- ukladamy warstwy do wyczerpania skladnikow
- ostatna warstwe stanowi ryba,beszamel i tarty parmezan
- brzeg naczynia polewamy strumykiem wody
- naczynie okrywamy folia aluminiowa
- zapiekamy w piekarniku w temp.190 stC przez 30 min
- na 10 min przed wyjeciem z piekarnika zdejmujemy folie i zapiekamy tylko gore
Podalam wylacznie ogolne skladniki lasagnii,bowiem wszystko zalezy od tego ile nam zostalo ryby i ile osob mamy ugoscic lasagnia
Smacznego!